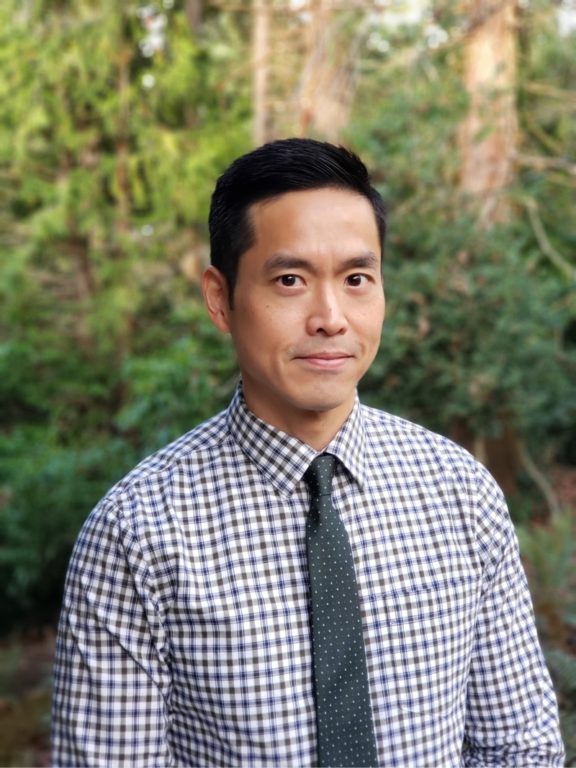 Dr. Namou Kim graduated from Case Western Reserve University School of Medicine in 1998 and completed a residency in otolaryngology at the same institution in 2003. He then completed a head and neck oncologic and microvascular surgery fellowship at the Mayo Clinic under the tutelage of Dr. Richard Hayden.
After his fellowship, Dr. Kim was appointed as a consultant surgeon at the Mayo Clinic for five years. During that time, he gained invaluable experience treating the most complex and challenging problems in otolaryngology and head and neck surgery. There, he developed two parallel special interests—on the one hand managing some of the most difficult head and neck cancer and reconstructive cases, on the other, developing a very busy general otolaryngology clinic, specializing in complex sinus diseases and sleep surgery. He was an early adaptor of balloon sinus dilation and acquired vast experience in the treatment of allergic fungal sinusitis.
In 2009, Dr. Kim was recruited by the Swedish Cancer Institute to spearhead the development of a tertiary head and neck cancer program in Seattle. During his time at Swedish Medical Center, Dr. Kim harnessed the existing specialties at Swedish to create a multidisciplinary head and neck cancer clinic. Dr. Kim developed the busiest, most sophisticated, most comprehensive and most compassionate head and neck cancer service line in the entire state of Washington. He was one of the pioneers of preoperative 3D surgical planning for complex reconstructive cases, and performed more than 700 microvascular reconstructive cases.
Voted as one of the "Top Docs" in both the Seattle Met and Seattle Magazine numerous times, Dr. Kim joined ENT & Allergy Associates of Puyallup and Proliance Surgeons in December 2019. The outstanding patient care and collegiality at ENTA Puyallup was a major draw for him. He will be focusing his practice in the medical and surgical management of head and neck cancer, thyroid and parathyroid diseases, sleep apnea, sinus diseases (including minimally invasive endoscopic interventions), allergy, general otolaryngology, and microvascular reconstruction.
Dr. Kim speaks Korean and French fluently, having spent many years both in Korea and France. He enjoys reading history, travelling, skiing, and more than anything, loves football. He is an avid fan of the Seattle Seahawks and the Cleveland Browns.